↓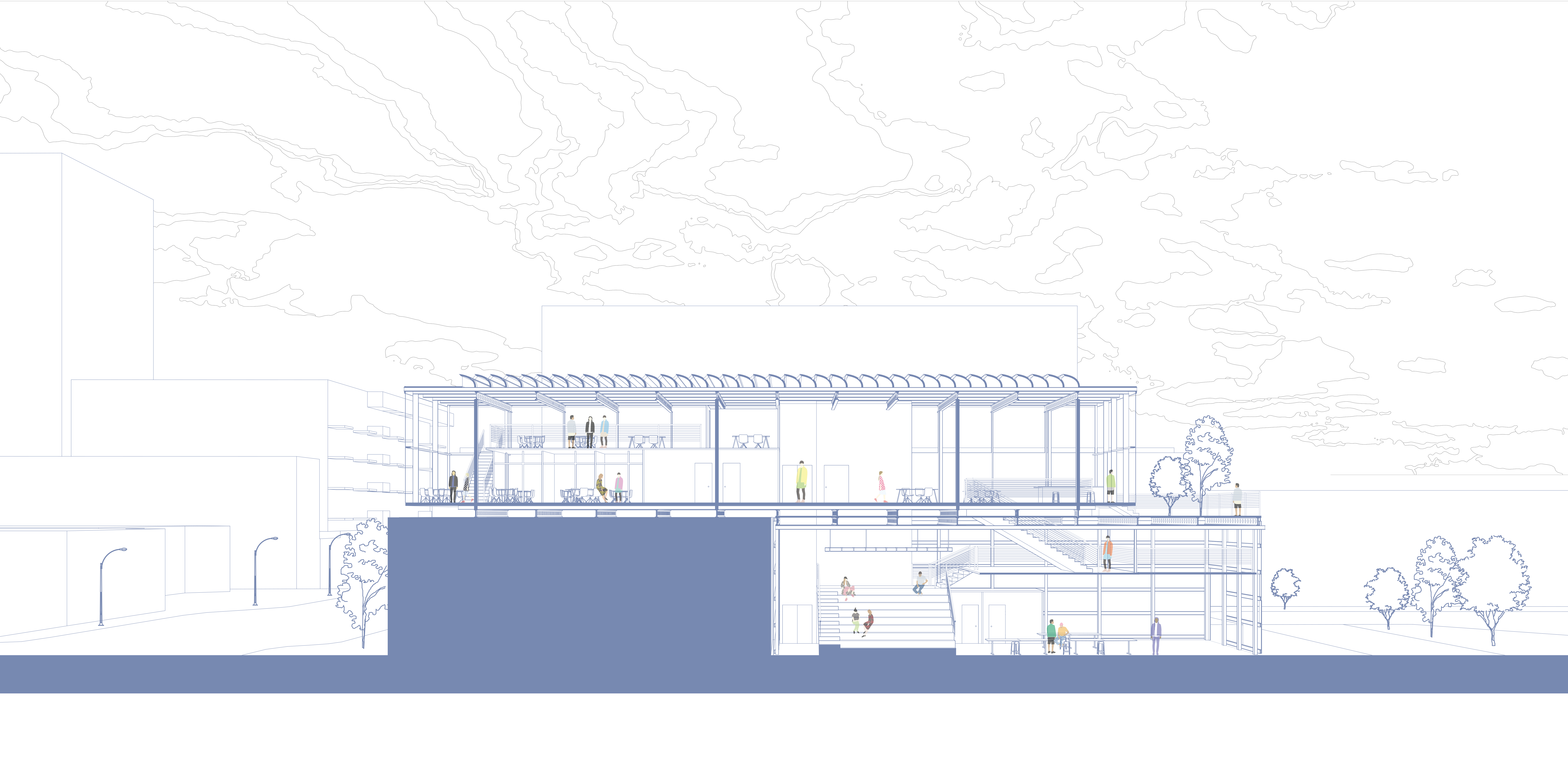 6123 Penn Ave.

Pittsburgh, PA
---
Jeremy Ficca, Jefferey King
---
Spring 2018

East liberty faces a quite alarming rate of gentrification. Not unique among the many Pittsburgh neighborhoods, but perhaps an extreme. Situating an office building at such a prominent intersection in this neighborhood was a cause of concern for me, and the project was largely shaped by the desires to remain respectful to the community and the context.

One of the three lots has already been leveled, but instead of building on that spot it has been returned to the community as a public plaza for events, markets, dining, and recreation. The two existing buildings have been shortened to create more economically feasible rentable space and allow for the main building mass to slide into the block behind. The main workspace gives the illusion of cantilevering over the existing buildings, although in reality it simply rests upon old and new building mass beneath.

The workspace is clad with patterned concrete panels and fritted glass, giving privacy where needed, allowing for light and transparency where possible, and framing views to important landmarks in the area. The social stair wrapping around the plaza may seem ungainly at first, but creates a natural border to the plaza, extends the auditorium seating, and anchors the site on the corner.

The existing buildings have been kept and modified in an attempt to begin a revitalization of the historically valuable shopping corridor of Penn Avenue. Keeping with the existing urban vernacular and revamping the programming on the inside will hopefully begin to breathe some new cultural life into the once great area.