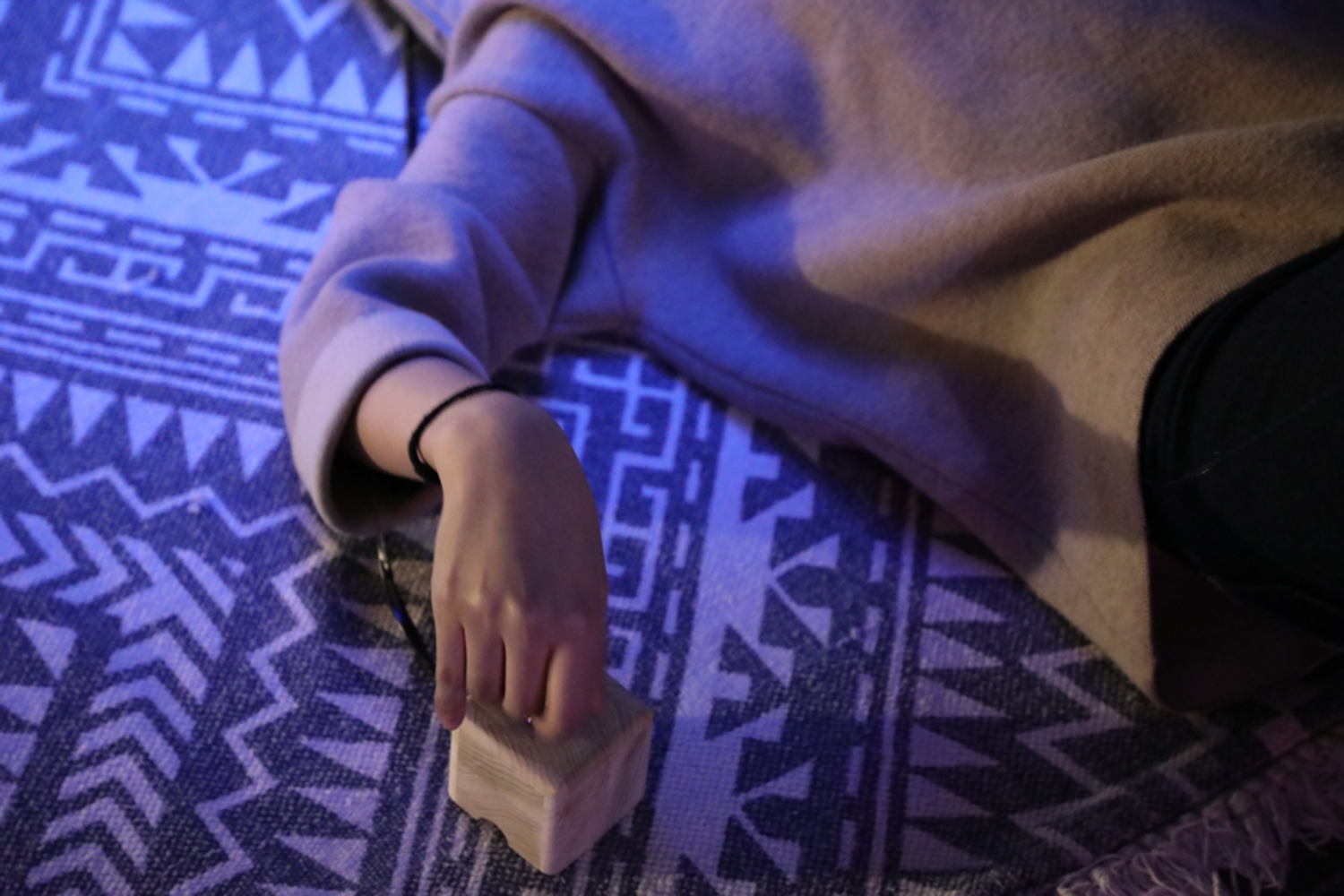 Digital Mastaba
Pittsburgh, PA
---
Jakob Marsico
---
Fall 2018
---
In collaboration with: Shan Wang, Hamza Quereshi, Hanyuan Zhang, Tyler Stern
The final project for a class entitled
Reactive Spaces and Media Architecture
, our project aims to transport the audience into an enrapturing environment seemingly removed from the gallery it is installed in. The name comes from the ancient Egyptian architectural typology that our structure resembles. Meaning "House for eternity" the truncated pyramids served as burial structures, with tunnels underneath transporting the Pharaos into the afterlife.
Our project evokes many of the same ideas and themes, in addition to the physical likeness. The installation consists of a generative animation created using Touchdesigner, a related generative audio loop created out of a few different samples and compiled in Touchdesigner, and a physical aspect consiting of a structure to house the projection in addition to four controllers.
The controllers allowed the audience to modulate different parameters of the visual and audio aspects of the installation, each dial controlling a variable in the Touchdesigner interface that affected both visual and audio outputs simultaneusly.
This project was displayed at 3577 Studios in Pittsburgh, PA.
See the full gallery post
here.